Skip to Content
What Makes the Cochlear® Hybrid Implant System Different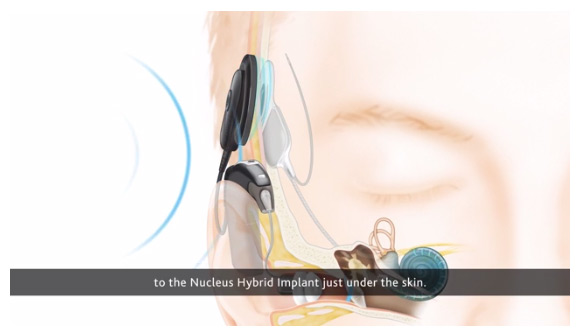 Cochlear implants have been available for many years but until recently they have only been suitable for treating profound hearing loss and deafness. Cochlear® has introduced the Hybrid Implant System to address the needs of patients who have profound high and mid-frequency hearing loss but can still hear low-frequency sounds. A patient with this type of hearing loss can hear all the lawnmowers in the neighborhood but never hears a bird singing, or they can manage a conversation with an adult son but can barely understand their young grandchildren.
The Hybrid Implant System uses cochlear stimulation technology to restore lost hearing and adds traditional low-frequency audio amplification to enhance the low-frequency hearing that remains. It is in essence the combination of a cochlear implant and a traditional hearing aid.
If you struggle with listening to conversation and music but always hear a truck driving by, you may benefit from a Hybrid Implant System. Please request an appointment for an assessment of your hearing loss.
Contact Colorado Springs Ear Associates Today
to Schedule an Appointment